French may think Coco goes hand in hand with a boxy tweed jacket and a little black dress.
French are wrong, bien sûr.
Coco is a cute dress or top, designed to be made with knit fabric, from Tilly and the Buttons.
I am a rough girl from Brittany, and this blog is named after a seabird: I had to sew Coco with STRIPES.
One decision less to make. I like that.
Tilly encourages everyone to make Coco their own and provides great tips for inspirations here. I spent far, far too long on the blog La Mariniere which I discovered thanks to her post last weekend. Not much Coco sewing was done, I had to catch up during the week!
So, here is my Marinière Coco, navy blue and cream, with a few modifications.
The thin sweater fabric I used was bought in Madrid in the Temple of the Best Spanish Fabrics, Donna Tela, located a stone throw from the famous Real Madrid Stadium.
Vive l'Europe!
The slit in the back is inspired directly from a sweater from Cozy little world. She explains how to sew it on her blog.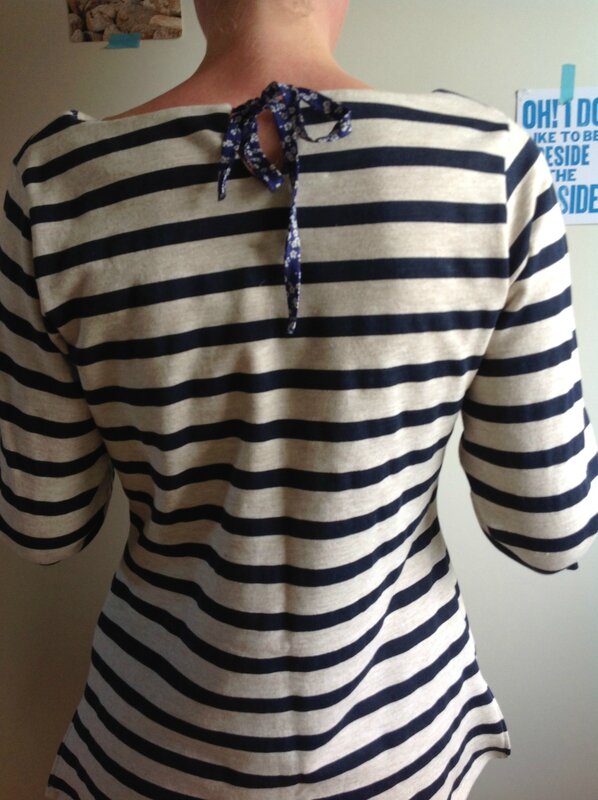 French ADORE a touch of liberty on their home-made creations.Here I used a biais tape Mitsi Valeria
I fell in love with the slits in the sleeves from the Moelleux sweater by Aime comme Marie. I adapted the instructions from Cozy little world to attach and slit facings to the sleeves.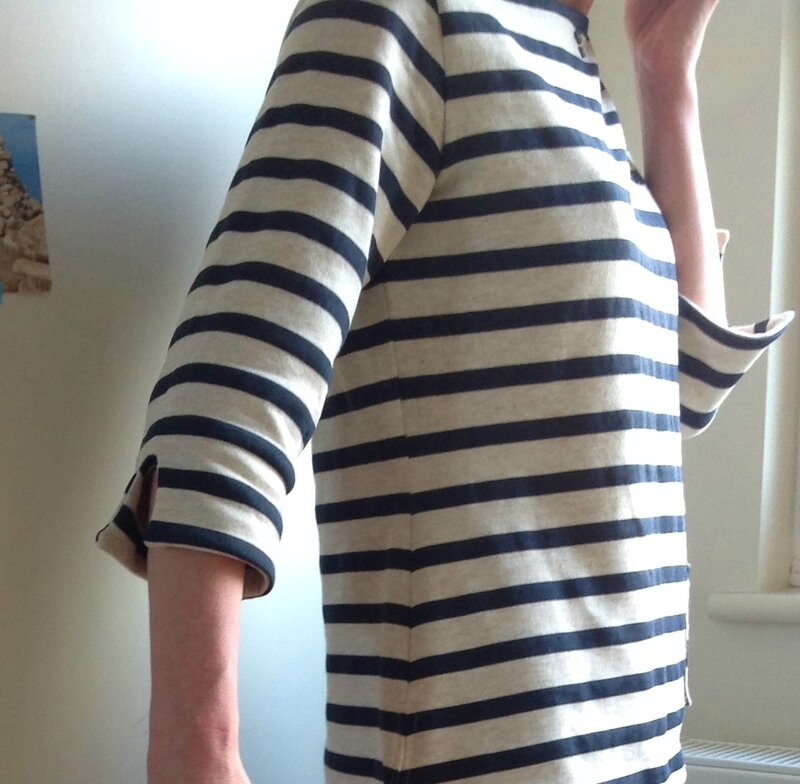 This was still all a little blend. Luckily, my friend Cath suggested to add a button. Or two.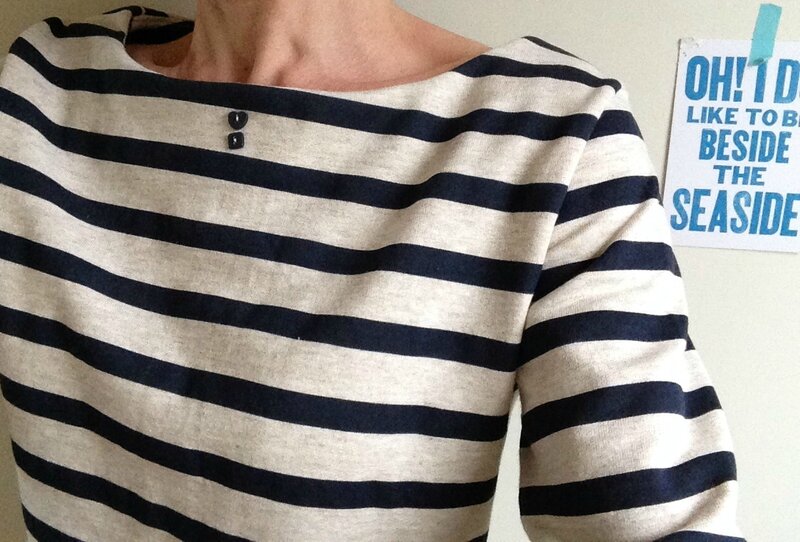 The inspiration from the pocket came to me when perusing La Mariniere blog. Any similarity with the logo of a French car brand is purely coincidental.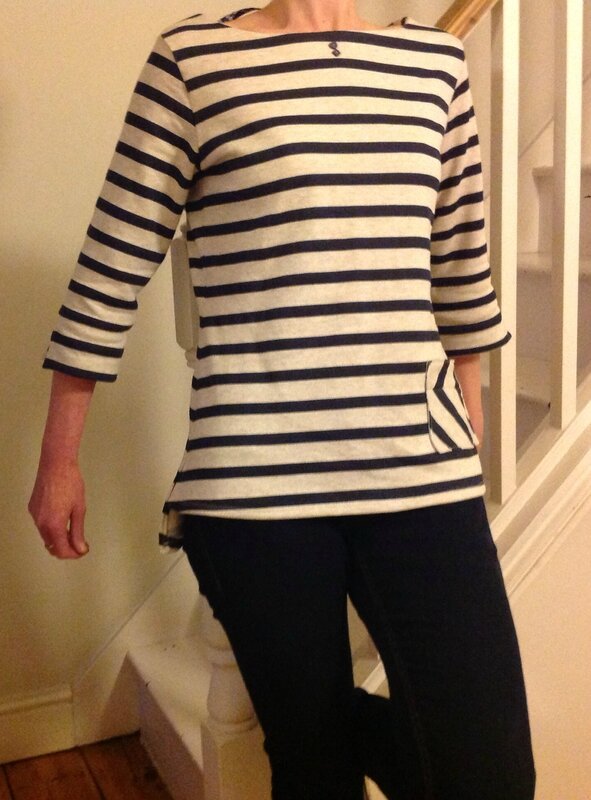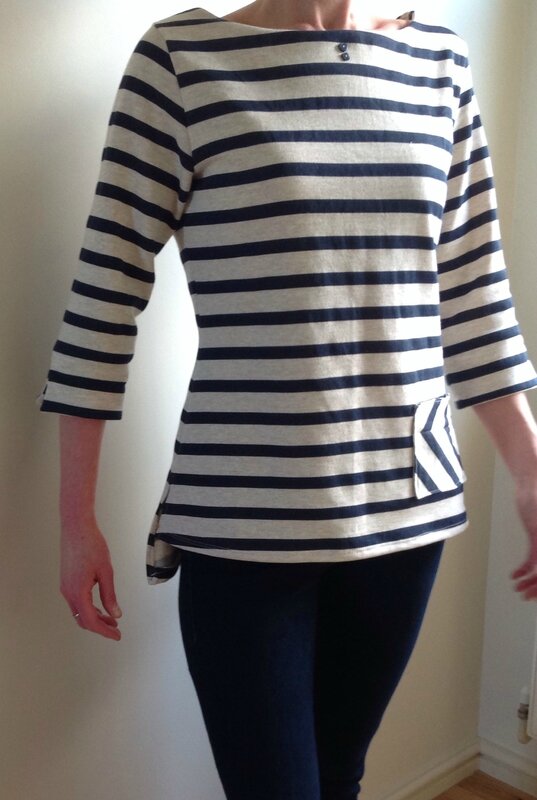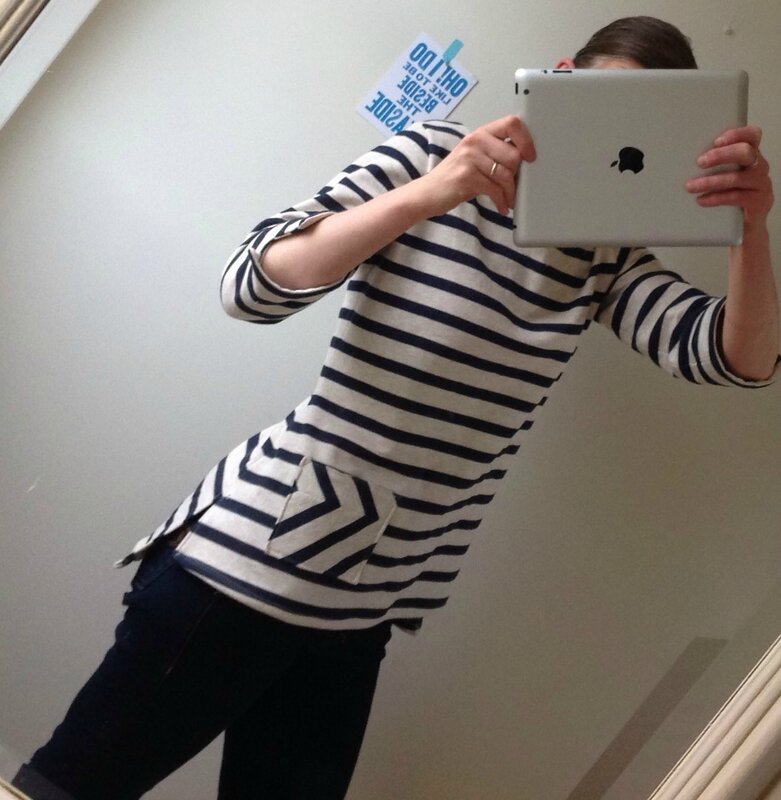 I intentionnally left a longer back so I could wear Coco with skinny jeans.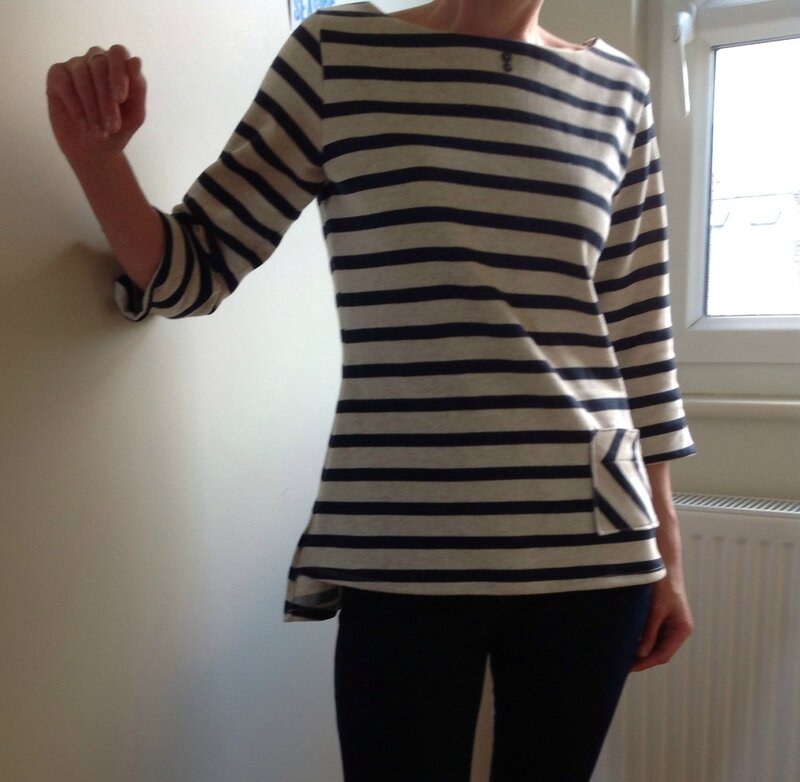 The fabric inside the pocket is called 'Vue sur la tour Eiffel' and is designed by Fifi Mandirac for Atelier Brunette.
My daughter generously gave me a scrap of this fabric after she used it to sew a new bag for her ballet and tap shoes.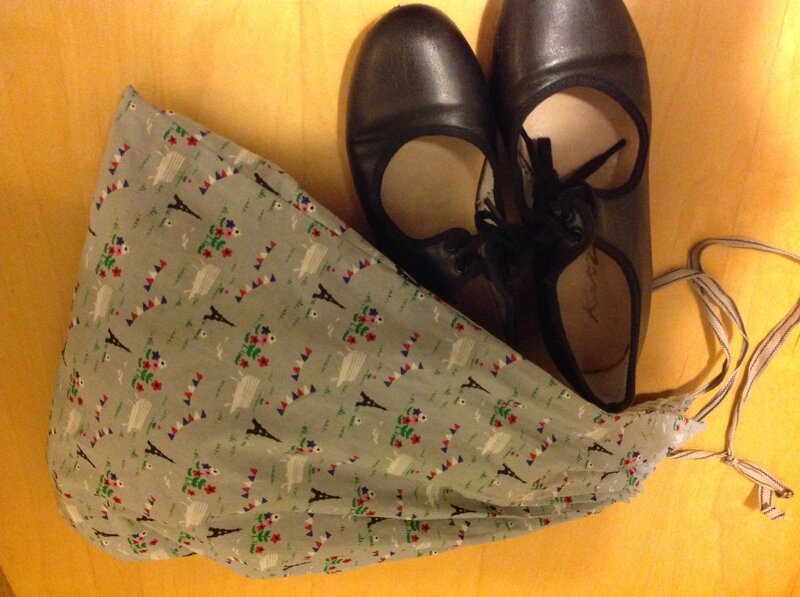 So, it is Friday, it is Spring, it is time to raise our glass to Coco !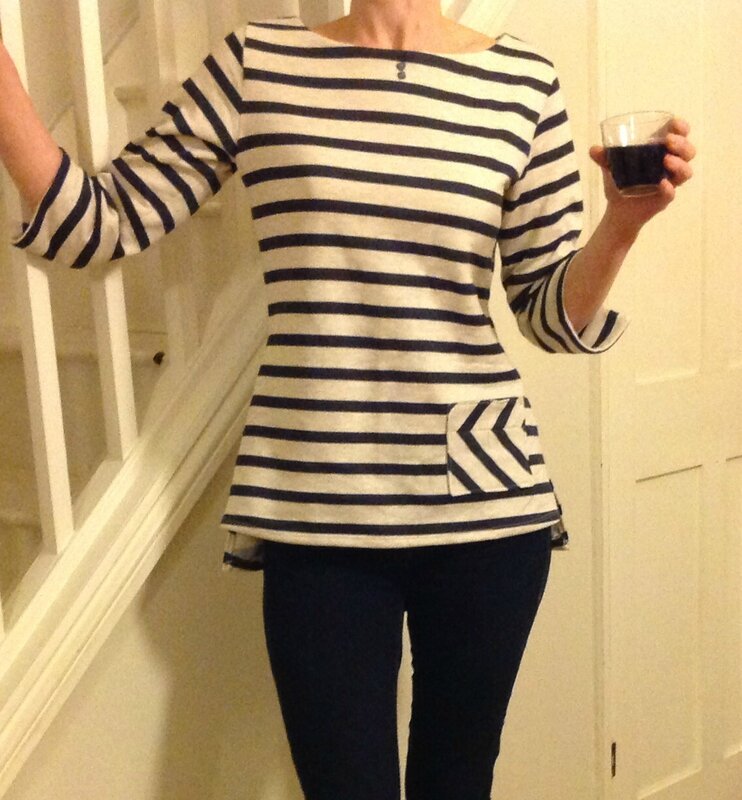 And if you want to see plenty of interesting Cocos, follow this link to the Coco Party held at Tilly and the Buttons, or check the hashtag #sewingcoco on Instagram!