The Urge to rustle up a new special-occasion homemade outfit can hit you at any time. And not necessarily when you have a lot of spare time either. I was still feeling the jetlag from a trip to Canada when I realised I had NOTHING to wear to a dear friend's birthday party.
It did not matter I had only a week-end to make my dream outfit from start to finish. The Urge was strong. I knew which model I was going to sew as I had been day-dreaming about it for a couple of weeks already: La Petite Robe from Vanessa Pouzet. The pattern is available to download from her website directly.
Having recently admired the Tania Culottes my friend Cath made, I thought it would be a good idea to try this pattern in crepe. But after gasping at the £37/meter price tag on the black wool crepe at my local John Lewis, I settled my heart and my wallet on a 100%-polyester lookalike crepe. Navy blue, or better suited for the occasion, Midnight Blue.
First, let's clarify my main sizing issue. As I have mentioned before, I have VERY broad shoulders. Embarrassingly off the charts. And they are rather disproportionate compared to the rest of my body.
See below: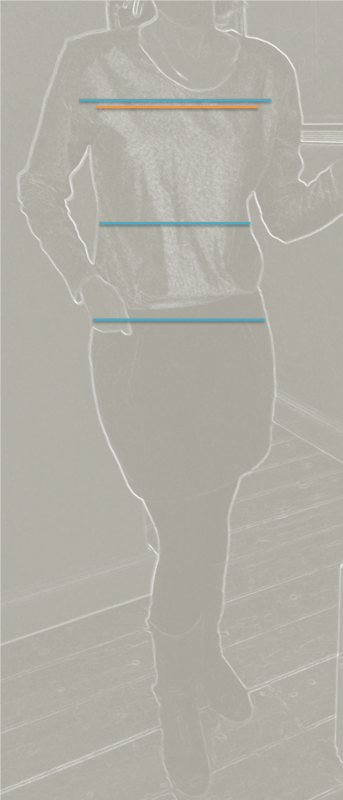 My bust front width, at shoulders level is 36 cm (blue line). The orange line corresponds to the width for a size 40, which is 31.5 cm. I almost never buy fitted clothes because they are either too small at the top or too wide at the waist.
But I discovered recently that the best part of sewing your own clothes is that you can actually tailor them to fit you! This is what I did for "La petite Robe". Following the chart provided by the pattern, I cut a size 44 from top to under arm, 38 from there to waist and 40 for the hips region.
The instructions are a dream to follow and guide you through sewing a fully lined dress with an invisible zip in less than 48 hours. Really, I only bought the fabric at lunch time on Saturday and even went for a rather long run on the Sunday morning.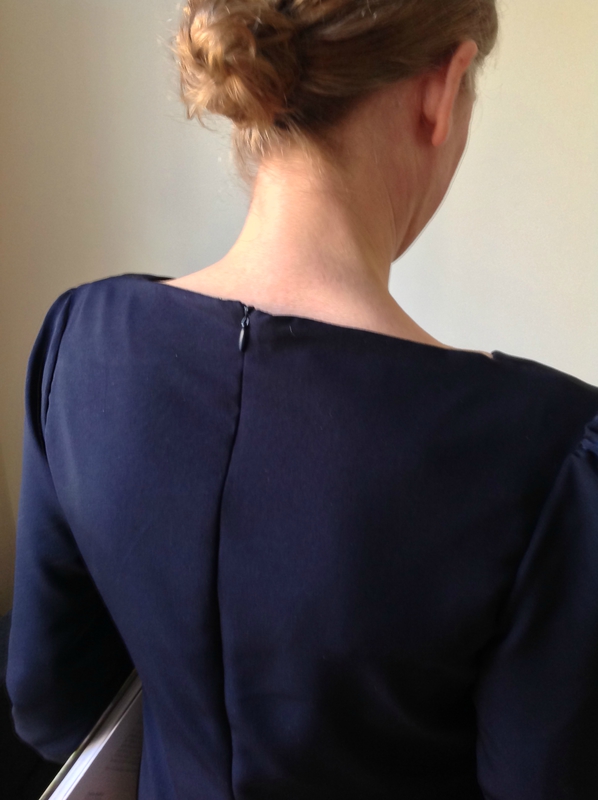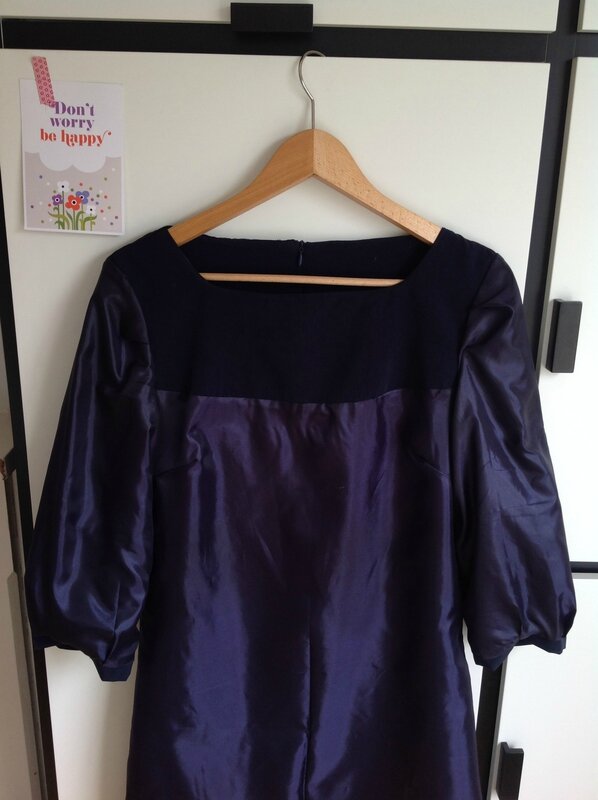 I took a calculated gamble, namely that the fabric being polyester, it would not REALLY need washing before sewing. OK, I am not sure it was an altogether wise move - I have not washed the dress yet.
For once, the in-house Paparazzi was happy enough to take care of the photo shoot. Perhaps he fell under the spell of this charming pattern too.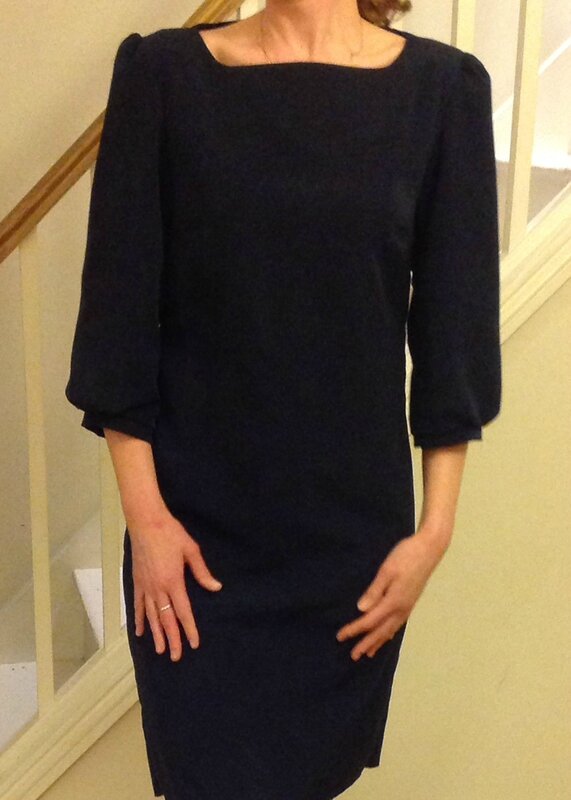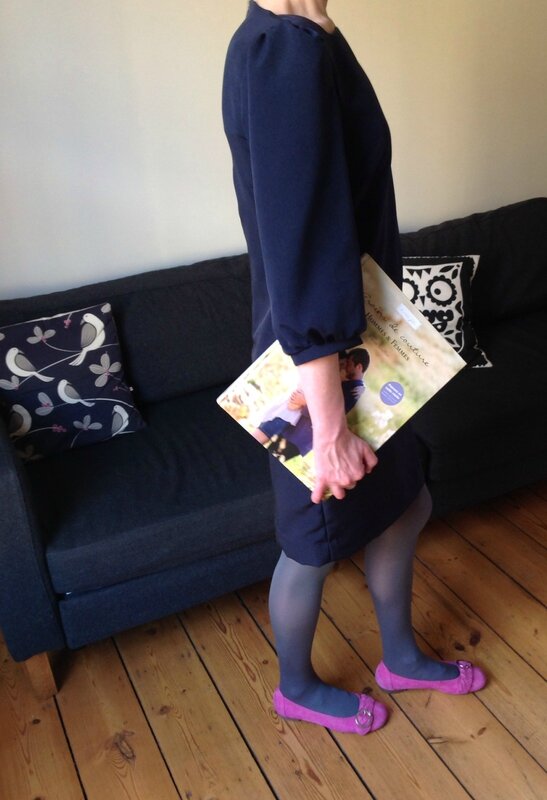 Or is he getting interested in this new book I received for my birthday that includes patterns for men's clothes?
Two hours before the party, I had a hard time finding the RIGHT tights–shoes combo.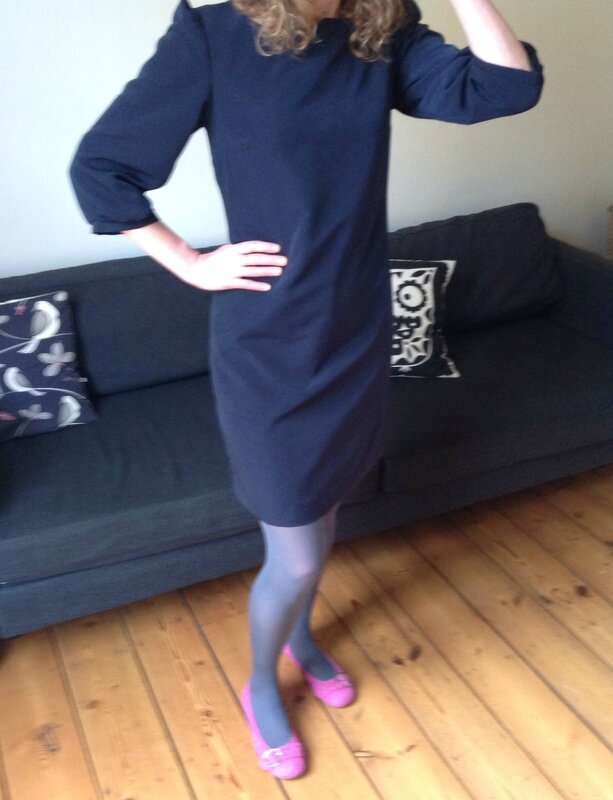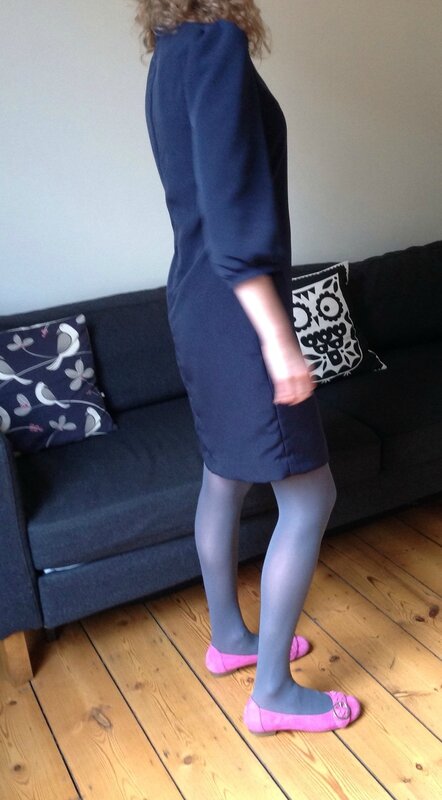 Hum, these grey tights are a bit dull with pink ballet pumps, even if they are hot pink.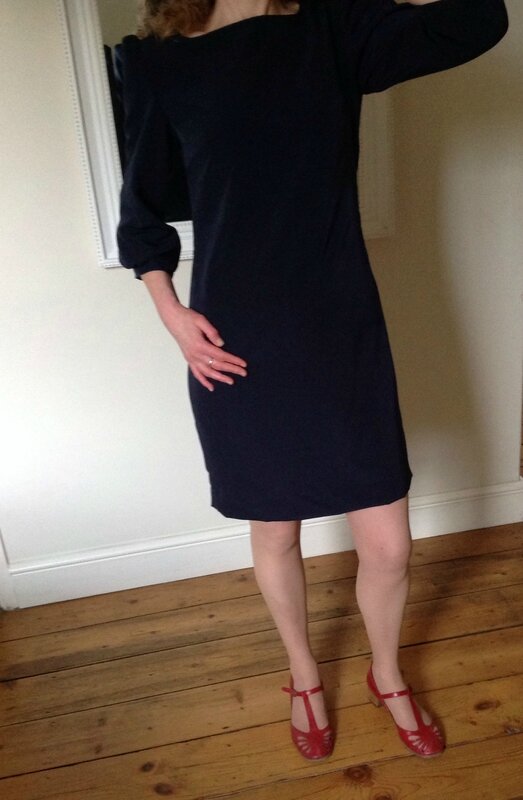 Definitely too French – Blue dress, White legs, Red shoes? What was I thinking?
Oh, well, I had to make a last minute dash to the shops!