I run and I sew. I am not the only one out there. Winnie from the Scruffy Badger Time is pretty good at it! I am just a beginner for both activities, with lots to learn!
This year, I ran my first half-marathon- in shorts, under a beautiful sunshine in Cambridge. It was great to see how runners helped each other to reach the finish line and how the crowd carried runners they didn't even know with their support. Such a nice experience that I hope I will be able to take part in another event soon- despite the muscle pains the day after. Midlife crisis, here you go.
Talking of midlife crisis, shortly after, I felt the urge of sewing the lovely Chataigne shorts from Deer and Doe.
I used a fabulous grey wool from France Duval Stalla. With golden spots, if you please. Pockets were lined with habutai. Love the stuff. T
The pattern? Well, nothing to declare really. Deer and Doe patterns are highly reliable.
I cut it in size 38, even if I normally size up to a 38-40 for deer and doe but others have said this model runs a little wide. I simply added 1.5 cm to the length. I topstitched the front and back seams, as well as the lower part of the waistband. I also understitched the internal part of the belt at the waist.
In action, where I normally like to run (wearing different sorts of shorts, mind you ;-)).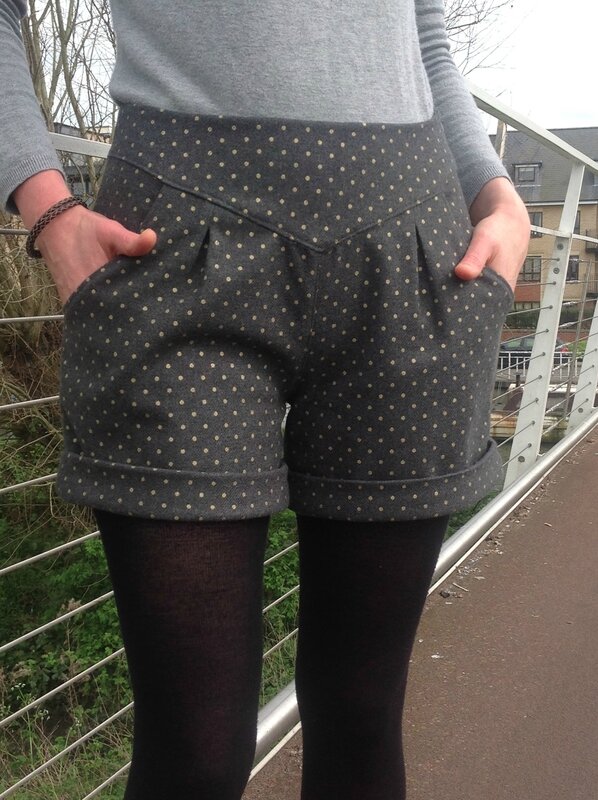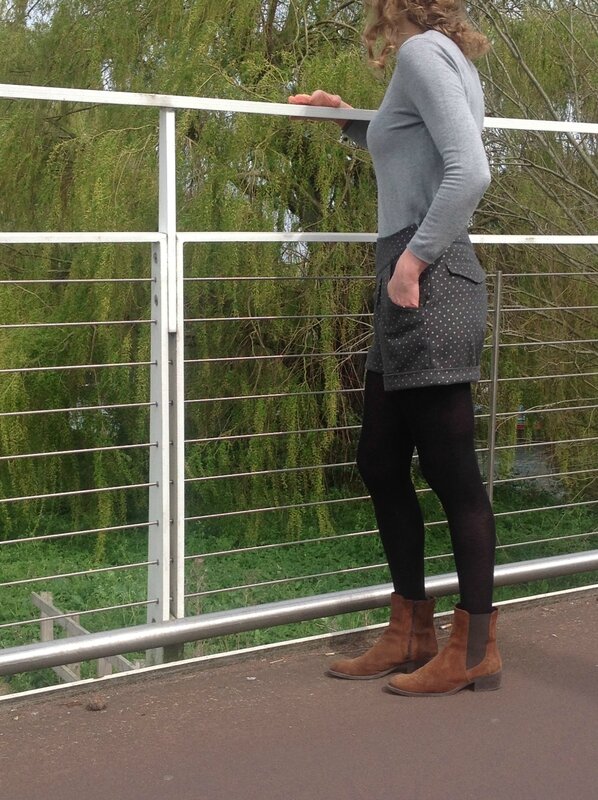 My 14-year old son thinks these are awfully short for his old mum.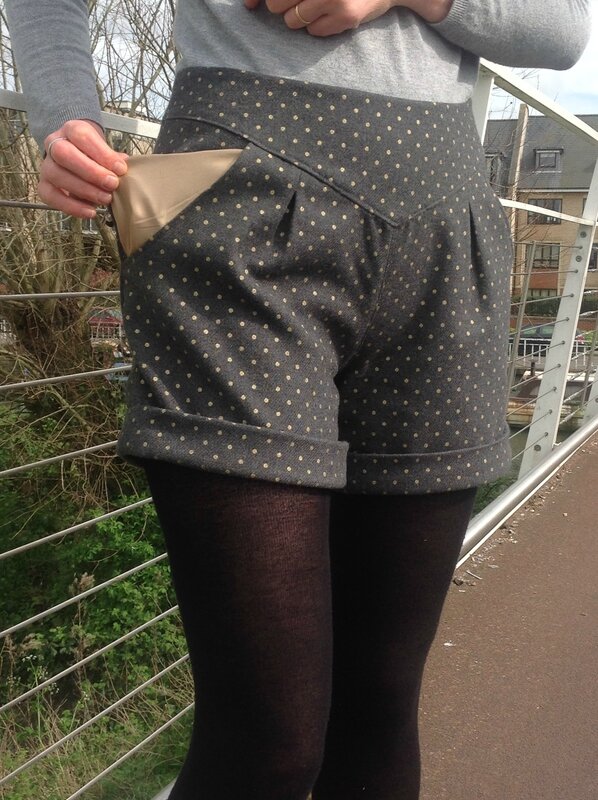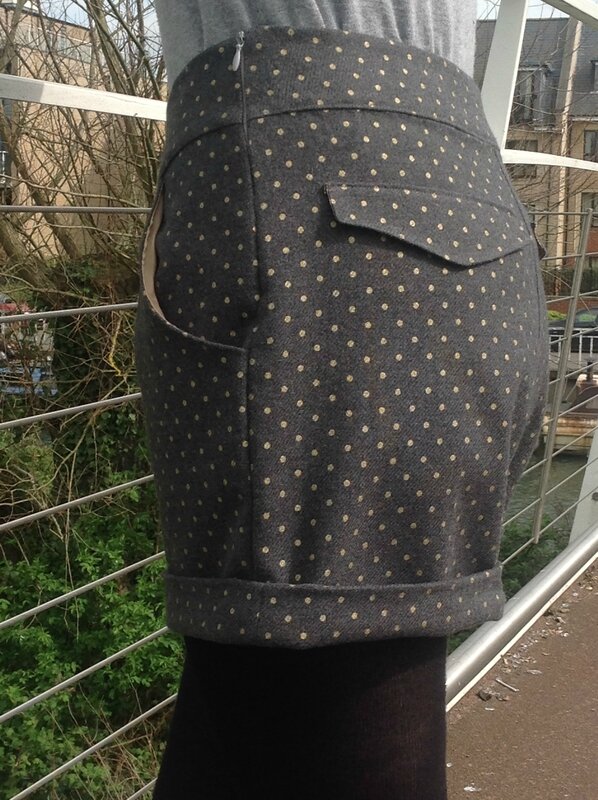 He is likely right. I do hope he will be OK with a summer version though! I am planning a slightly longer one in gabardine.