Sewers out there: have you ever thought how nice it would be to meet one of your favourite bloggers IN REAL LIFE? Would you say no to a rendez-vous with a designer whose patterns and photo-shoots have a certain je ne sais quoi about them? One whose style and inspiration extend to cooking meals fit for a boutique restaurant or customising shoes?
No, you would not.
I could not believe my ears when my guru asked me if I had any objections to meeting Vanessa Pouzet for lunch on my autumn trip to Paris. I had to pinch myself twice. In between fabric shopping expeditions, we met in a brasserie with Celynn from Les Reloux and whiled away the hours over a glass of Bordeaux, mulling over sewing and design ideas.
Day into night is Vanessa's latest top, a ruched crossover knit that takes you from a day shopping in the city to THAT party with just an easy wriggle in the ladies' powder room. The pattern is available in English here, where you can also check out the fab versions made by Vanessa.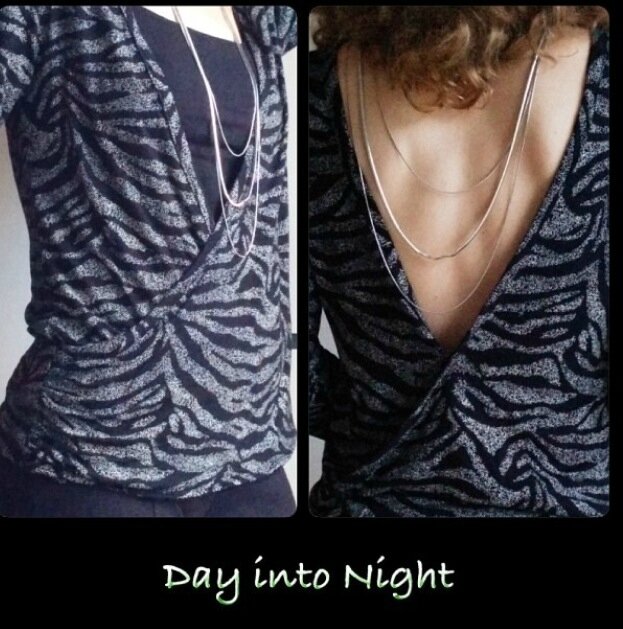 I discovered Day into night just before the string of parties running up to Christmas. This was also right after falling in love with Hisako Sato's Drape Drape. Vanessa's smart top happened to match my sewing mood at the time to a T.
I used a two-way stretch fabric from my local John Lewis with lots of drape -perhaps even a little too much... The dotted pattern reminds me of both aboriginal prints from Australia and the Pointillism technique.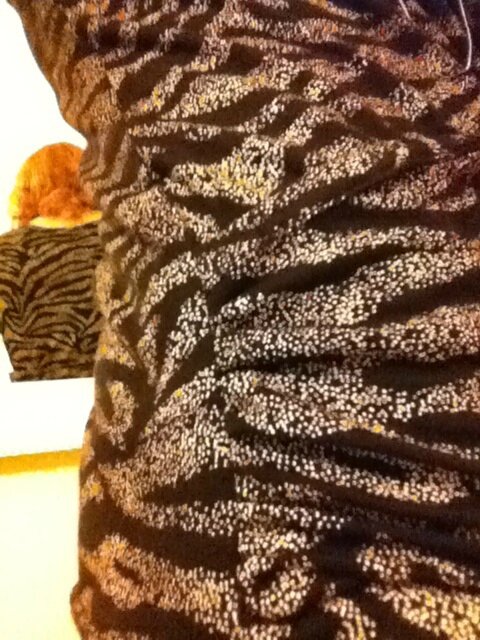 I did this one in size 40 to accommodate my broad shoulders. With clear instructions,it is easily finished in one sewing session after work. You directly cut out your chosen size from the PDF pattern and you are ready to sew in an instant.
That is, provided your lovely husband has correctly printed the pattern pieces:
Printing patterns both sides (no matter how lovely they are) does not work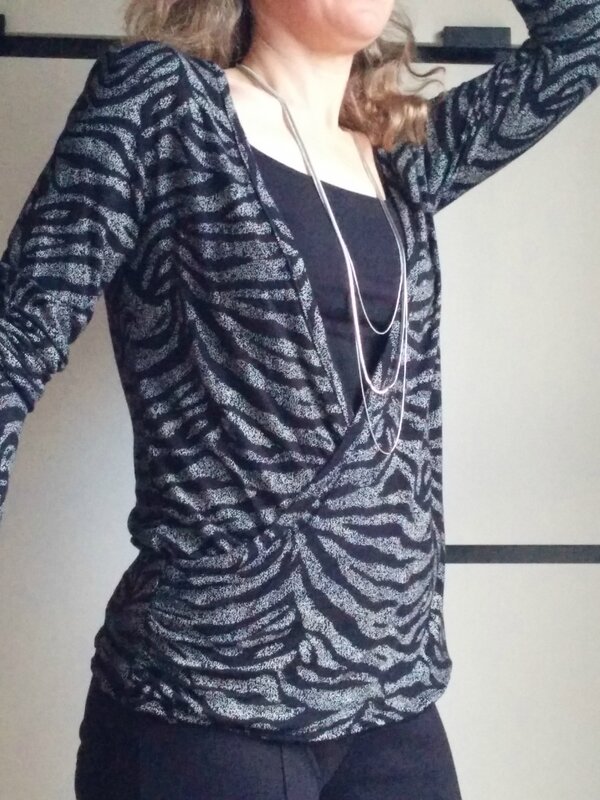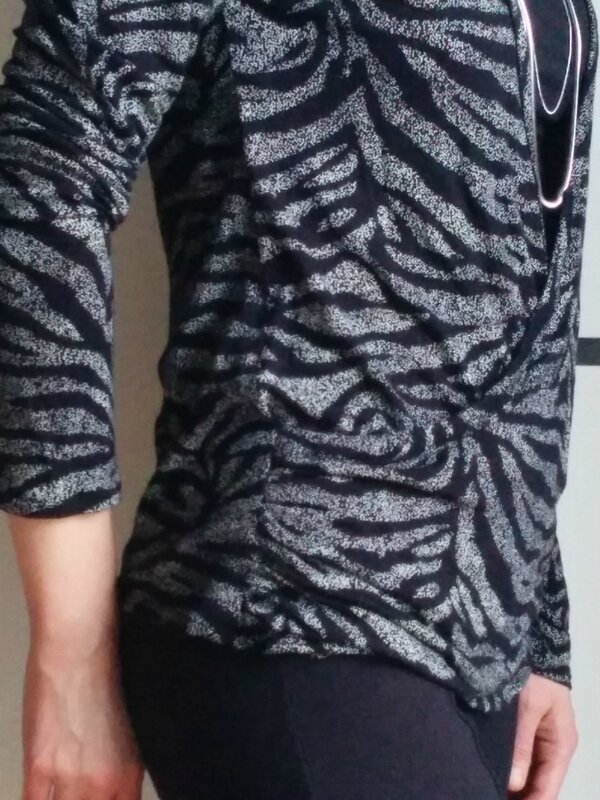 Vanessa wears with with style her Day into night back to front. Although I love it on her, given the drape and design of the particular fabric I used, I find that wearing the top with the crossover in front spices sufficiently an outfit for a night-out!
Vanessa has an uncanny ability to come up with original constructions which are simple enough for beginners but offer great scope for customisation.
Last june, her Today Woman was my first knit garment. Her instructions for sewing knits guide you smoothly through this rite of passage and I sewed it in a flash. I liked it so much I had to whip up another right after for a friend who fell in love with it. We wore them all summer.
French and Breton Stripes
Last autumn, my daughter sewed herself Vanessa's Today T-shirt, and I also adapted this pattern for a matelassé jacket for her, using fantastic fabric from France Duval Stalla.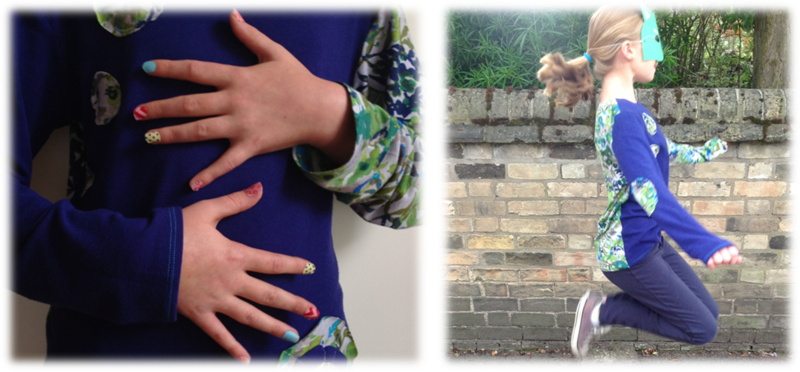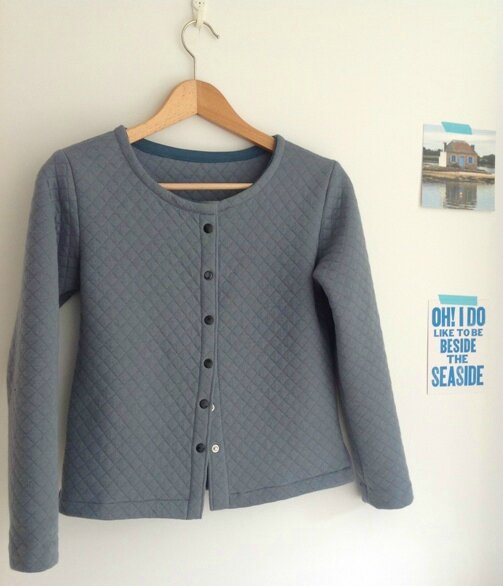 The above patterns are already available in English and there is an 'addicts' site where you can see what others have created from her patterns.
If you are still with me, you are in for a treat: Vanessa is offering anyone reading this post a 20% discount (simply enter the code KITTIWAKE) on the patterns in English, valid until 14/02/2014. What are you waiting for? A great opportunity to add a Parisian touch to your wardrobe!
As for me, I am perusing over my stash of fabric, hoping to find a good match for her latest sophisticated pattern, "La petite robe"...
Happy sewing!